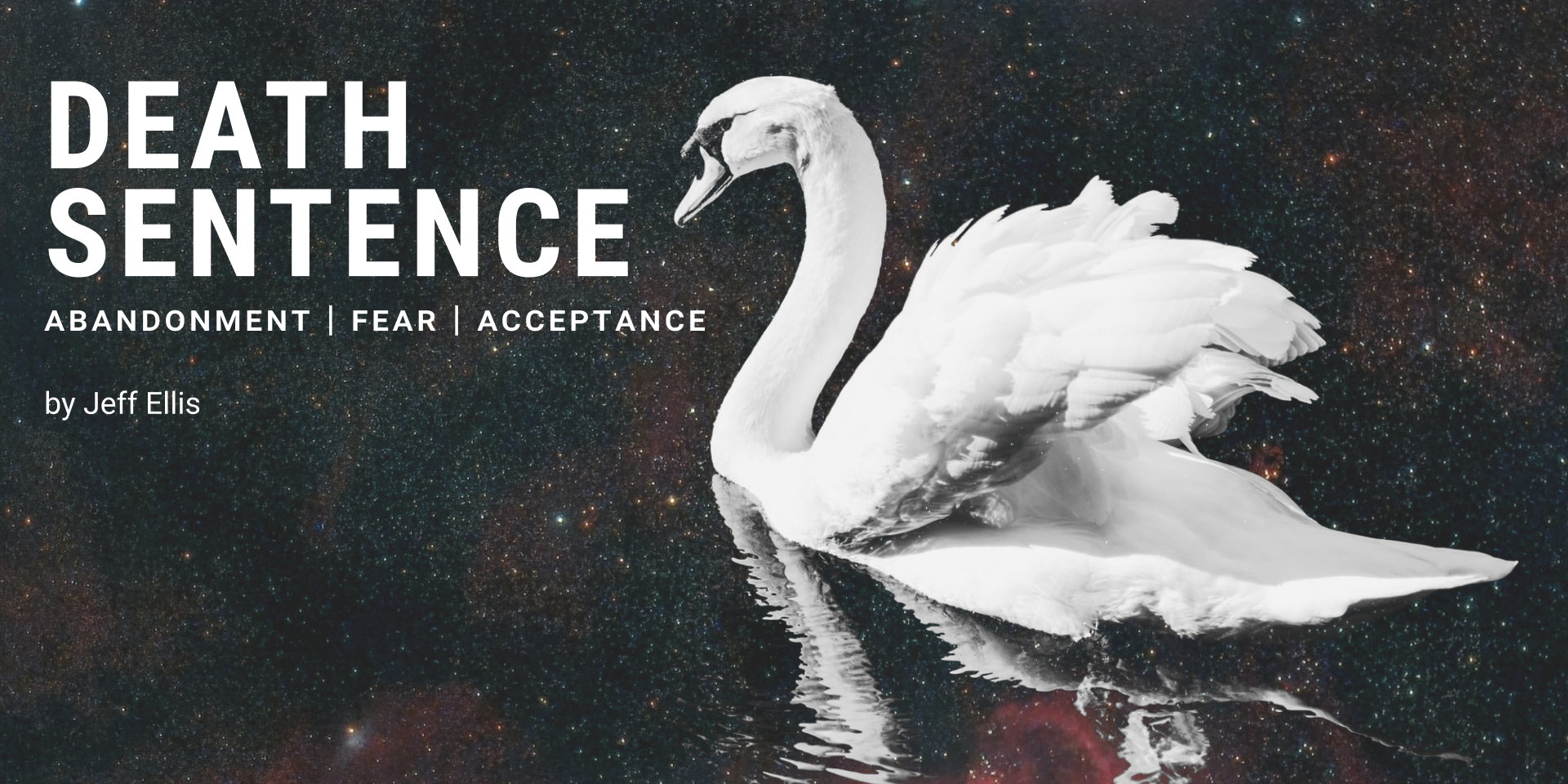 Death Sentence
Death Sentence
Art and design by Jeff Ellis (Updated 13/04/2021)
Fight and die. Flee and die. These are your last moments alive, pilot.
Record your mecha pilot's last will and testament as an insurmountable enemy force destroys your lone Orbital Suit piece by piece. Will you survive long enough to condemn the colony ship that abandoned you? To damn the rivals who betrayed you? To let your loved ones know you care?
What would you say, and to whom, if you knew you were at your end?
- Death Sentence is a single-player journaling roleplaying game played with writing utensils and three six-sided dice.
Version 2.0
Added 13/04/2021
New cover artwork
Entirely new full-color PDF layout
Additional printer-friendly PDF

This version of Death Sentence is more than just a black-and-white copy of the full-color PDF and is designed specifically to be printed and read off-screen.

If you'd be interested in a black-and-white PDF of the full-color PDF for use with screens, feel free to contact me. If there's enough interest, I'd be happy to whip something up.

Death Sentence is now Pay What You Want with a suggested donation of $3.00 USD.

I made this change because in the years since Death Sentence was first released, I've realized that for this game my only goal is for as many people as possible to play it. Death Sentence is immensely personal and important to me, so donations are appreciated, but I don't want money to be a deciding factor in who gets to play it.
Download
Click download now to get access to the following files:
Death Sentence v2 (Full-Color).pdf
16 MB
Death Sentence v2 (Printer-Friendly).pdf
5 MB